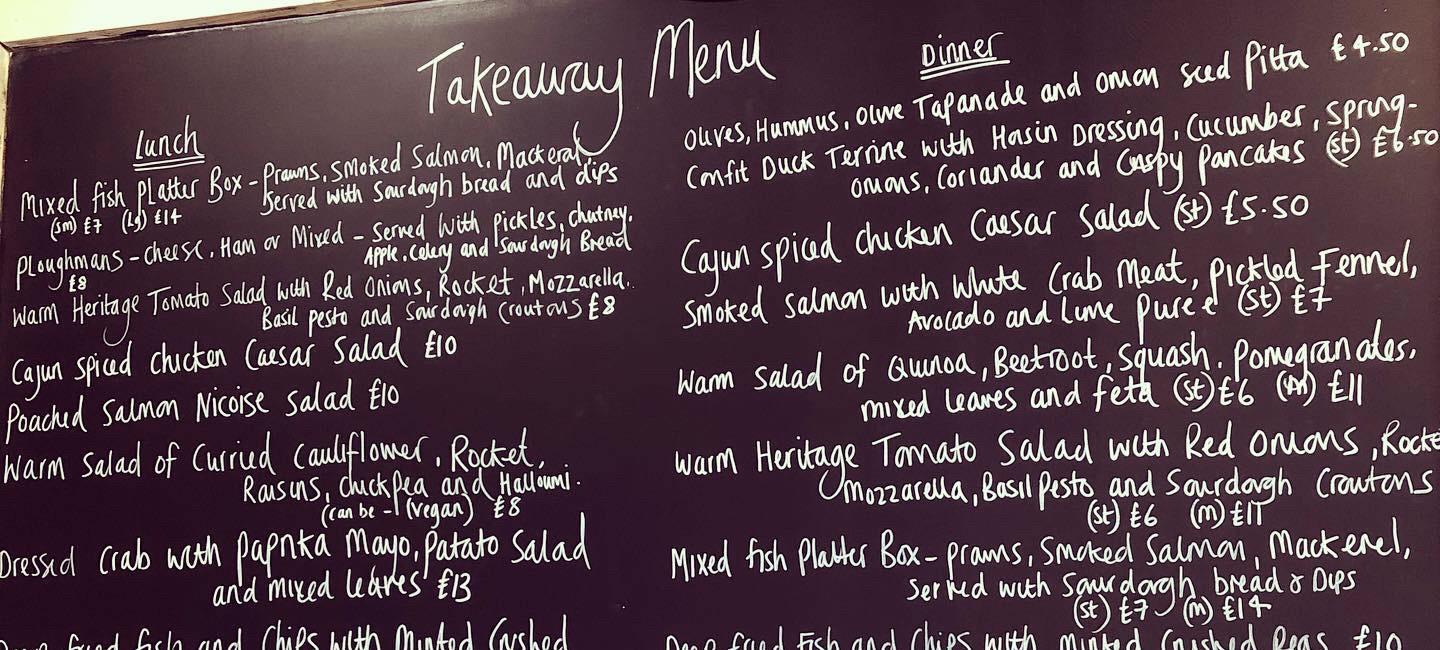 Takeaway
Our takeaway service will be continuing from the 12th April!
We are delighted to announce that we run a takeaway service on any of our main menu and specials dishes (ask when ordering) with a 15% discount. Our wine bar area will be our designated 'takeaway area' – please use the doors to the left of the restaurant to collect.
Takeaways can be preordered on 01728 452011 or by messaging any of our social media accounts!